I stand in front of my clients in the criminal justice system to make sure they get the best possible resolution to their individual case. Each person is unique, as is each case they bring to me, and I truly enjoy bringing the best possible resolution to each case for them and their families."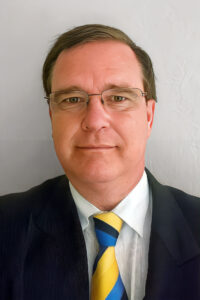 Mr. Knoll currently has 20 years of experience defending people and has never worked for a district attorney trying to put people in jail or prison. He joined the United States Air Force right out of high school and had a higher than Top Secret Security Clearance. After an honorable discharge, he finished his Bachelor of Science, Computer Science Degree, graduating Cum Laude. He worked in the computer industry for about ten years and then decided to change his career path by successfully graduating from McGeorge School of Law. David Knoll realized he truly enjoyed helping good people who had a bad day deal with a justice system that never seemed to consider how disruptive the whole process can be, not only in the client's life, but that of their children and their entire family.
Outside of the work environment, he still enjoys testing himself to the limits — just like he does as a criminal defense attorney. He has been a Master Scuba Diver Trainer, responsible for the lives of all of the SCUBA students that he certifies. He has been an expedition diver in Antarctica and has also climbed Mt. Kilimanjaro.