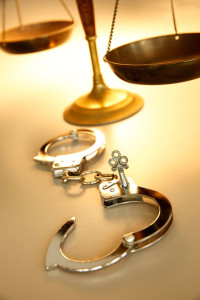 Under California law, it is possible to clear your conviction and arrest records by having your conviction set aside and the case dismissed. This is called "expungement" of your criminal records. It means you are no longer guilty of the crime for which you were convicted. (Expungement does not apply if you've been convicted of a very serious crime or sex crimes.)
No matter how minor your criminal conviction was, your criminal record is open to the public indefinitely. This is the age of advanced technology and huge databases of all kinds of information exist. If you are seeking employment and the potential employer wants to know about you, he can run a background check in minutes, find out you have a criminal conviction, and deny you a job.  The effects of a criminal record can be tremendously negative.
Criminal defense attorney David Knoll focuses an area of his practice on expungements. He is compassionate and doesn't believe that one mistake in judgment should affect you forever. He believes in giving people another chance to live a successful life.
The Benefits of Expungement
Because a criminal record can hamper your opportunities for a better life, you should get your record expunged if at all possible.
If you apply for a job, your potential employer can run a background check on you. The record will show that your conviction was expunged, meaning you met all the criteria for having your case dismissed. He or she is forbidden by law to discriminate against you if your record has been expunged, or even ask you about it.
You are legally allowed to deny that you have ever been convicted of a crime that a potential employer asks about directly.
Although applying for many professional licenses requires that you disclose your conviction, some licensing agencies will allow for an expungement of your record as a requirement for hiring you.
You can put aside your shame, embarrassment and guilt with a clear record.
You will be able to obtain housing loans.
If convicted of a drug offense, after expungement you will be eligible for student loans.
The Process of Expungement in California
Sacramento expungement attorney David Knoll opens up your court records in order to change your former guilty or no-contest plea to a "not guilty" plea. He then asks the judge to "dismiss and vacate" your case.
The judge will review the request and respond. There is no set time for how long it will take the judge to make his or her decision, but it is usually around 45 days after attorney Knoll files your expungement petition. From the moment the judge responds favorably and signs the order, you are cleared of your crime and conviction. With expunged records, you can start your life anew.
Expungement attorney David Knoll helps you create a new future by resolving your past conviction. There is hope for new opportunities and optimism, and with Attorney Knoll, you never have to do it alone.
Help with Expungement